La película que marcara el final de una era en la saga de The Avengers, tiene 9 imágenes nuevas. El estudio de Marvel nos sigue convenciendo de lo épica que sera esta producción.
Mira aquí las nuevas fotografías de Avengers: Infinity War.
1. OKOYE, BLACK PANTHER, CAPTAIN AMERICA, BLACK WIDOW y WINTER SOLDIER.
2. THOR, ROCKET RACCOON y GROOT
3. SHURI AND BRUCE BANNER
4. LOKI
5. SPIDER-MAN
6. BLACK PANTHER, M'BAKU, CAPTAIN AMERICA, AND WINTER SOLDIER
7. WAR MACHINE, CAPTAIN AMERICA y BLACK WIDOW
8. DOCTOR STRANGE, IRON MAN, BRUCE BANNER, AND WONG
9. THANOS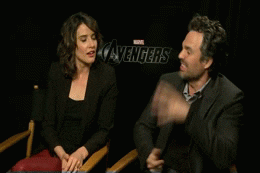 ¡Wow! No podemos esperar a ver a Thor teniendo una conversación con Groot y Rocket Raccoon, o tener a Shuri en la pantalla grande de nuevo. Inifnity War tendrá su premiere el 27 de abril, agenda con tus amigos y ¡no olvides compartirles este artículo!